---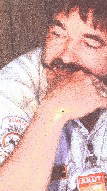 ---
---
---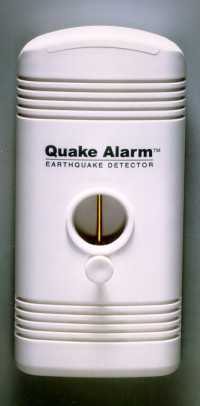 Click on this Quake Alarm and you will link to a doc. from the Office of Energency Services, in Chile; concerning the Quake Alarm.
---
---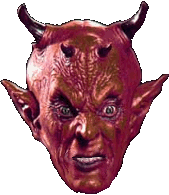 Thompson Lang
'the 911 monster'

---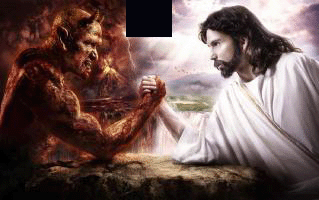 villains
versus
heros

---



Mesothelioma victims click on the asbestos sign, for help
---
---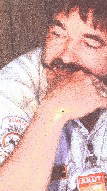 ---
| | | | |
| --- | --- | --- | --- |
| | | Team Info | |
The American Rescue Team General Information
The American Rescue Team E.P.R.C, is a 501(c)3 not for profit organization which works worldwide. Our main rescue activities are tunnelling, Life locating, Urban Heavy Rescue. The American Rescue Team E.P.R.C, was legally incorporated after our participation in the Mexican Earthquake in 1985.
The main purposes of the organization are:
Save lives in collapsed structures. We have participated in 79 disaster events and have tunnelled in more than 700 collapsed buildings.last updated 1995.

Some of the many disasters in which we have participated are:

Earthquake in Mexico City– 1985
Earthquake in Greece– 1986
Earthquake in El Salvador – 1986
Tornado in Edmonton, Alberta – 1987
Hurricane Gilbert, Gulf of Mexico– 1988
Earthquake in Loma Prieta, Ca –1989
Earthquake in Costa Rica – 1991
Oakland Fire Storm – 1991
Explosion in Guadalajara – 1992
Earthquake in Northridge, Ca – 1994
Earthquake in Kobe, Kyoto and Osaka Japan– 1995
Explosion in Oklahoma – 1995

At Disasters we work jointly with the U.S. Disaster Team. They have worked in Armenia and Philippines. Collectively we have worked most of the major disasters worldwide during the last decade.

The American Rescue Team International is a humanitarian Non-Governement Organization (NGO) that can field over 600 operational members from nine countries to deal with just about any type of major disaster.
We have trained more than 60 organizations in various specific and relevant elements in the disaster mitigation equation.
Distribution of Medical Supplies in Latin America (3 shipments per year)
Education. We have produced an Urban Heavy Rescue film with a producer from Apple Television. This film is being distributed worldwide.
We have related our practical information concerning increasing survivability in building collapse and mission purpose: Several hundred newspapers and magazines including USA Today, Chicago Tribune, San Francisco Chronicle, London Daily Telegraph, Engineering News Record, Washington Post, Philadelphia Enquirer, The Daily Yomiuri, The Tokyo Shimbun, Associated Press,Groß–Unftdter Zeitung. ABC, NBC, CBS, CNN, CBC, BBC, ITN, PBS, Telemundo, Telenoticias, Greek, Korean, Japanese, French networks. Some significant shows would be: Signos, Comenzamos, Buenos Dias, Good Morning America, World News Tonight, Inside Edition, MacNeil Lehrer News Hour, Associated Press Print & Television, Voice of America, National Public Radio and much more media coverage of all kinds.

Return to the top

Main Site Map Credentials Knowledge xxxx Triangle Of Life xxxx Videos ARTI Store

The American Rescue Team International
PO Box 237, 236 West Portal Ave, San Francisco, CA, 94127, USA
Tel 1-415-533-2231
Email: amerrescue@aol.com


© ARTI,Available to those who support our humanitarian work and standing up to those who defamed us for revenge. ARTI endorses the triangle of life and scorn those who endanger children's lives by promoting 'duck and cover.

Doug Copp, Home address: 563 Charlote St, Sydney, Nova Scotia, Canada, B1P-1E6, Home Phone 1-902-567-1227,Personal Email: amerrescue@aol.com,

1985 - 2005 All rights reserved. Reproduction or use in whole or in part without the express permission of the copyright holder is strictly forbidden. Just ask!!

American Rescue Team International is a 501(c)3 not for profit organization. Organized and duly constituted under the laws of the State of California since 1985. At international disasters we were called the `American Rescue Team' because we were the only Americans saving lives at foreign disasters, the name stuck!


Site maintained by ARTI

For any questions regarding this website please email webmaster@amerrescue.org