---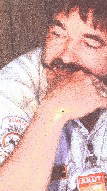 ---
---
---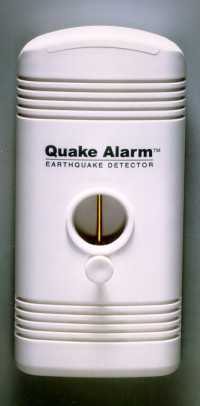 Click on this Quake Alarm and you will link to a doc. from the Office of Energency Services, in Chile; concerning the Quake Alarm.
---
---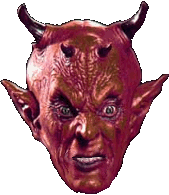 Thompson Lang
'the 911 monster'

---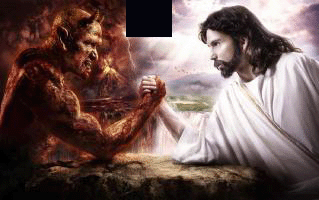 villains
versus
heros

---



Mesothelioma victims click on the asbestos sign, for help
---
---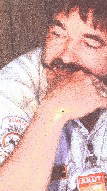 ---
| | | | |
| --- | --- | --- | --- |
| | | ARTI OP1 | |
Operational Membership Background Information
Before you decide that you might like to become an Operational member of the American Rescue Team we would like you to consider some important points. Persons who come to assist victims of a major disaster often experience traumatic exposure to death, destruction and loss compounded by dislocation.

In the course of your duties as a rescue worker in a major disaster you will empathetically share, through identification, the painful emotional burdens the disaster has brought which could result in your becoming one of the "hidden victims".

The absolute horror of rescue work performed by the American Rescue Team International during a major disaster is so devastating that of 100 new rescuers there might be only one that will return for the next disaster. Many rescuers will be so changed that they cannot relate to anything they have known before. Some will experience no problems at work or home as a result of the work assignment.

In massive death situations, there may be few differences between the stress reactions of surviving victims and the secondary stress experienced by crisis workers. Among the highest ranked stress causes for rescuers are "situations where children have been killed," "rescue where bodies or body parts are uncovered," "interviewing survivors of a collapsed building where members of their family have died in the disaster."

Of those rescued from the earthquake in Kobe, Japan, 56 have taken their own lives since the disaster. By joining the American Rescue Team International there is a strong possibility that secondary traumatic stress reactions will cause some rescuers to take their own lives as a result of what they have seen. We cannot stress this point enough ! !

Although programs have been developed for helping rescue workers and public safety employees with distress associated with smaller incidents, there currently exists no specific programs for intervention and prevention of distress which you may experience in a major disaster.

Symptoms you may experience after a Major Disaster
A rescuers age, number of incidents attended, number of years performing rescue work, exposure to sights and smells of a major disaster scene and other variables have not shown any statistically significant relationships between these variables and development of physical or mental disorder or symptoms of disorders. There is no glory in what we do! There is only everlasting horror! It is not unusual, months and even years after a major disaster, for rescuers to hear screams and panic-stricken outcries from trapped victims facing their own deaths.
There is, however, the satisfaction of having been able to make a difference if you have the "right stuff" and no amount of training in the world will give you this, you either have it or you do not. Most of our team members indicate that they are not "afraid of dying" due to any reason while on scene, while a few have indicated fear of death on scene. A few team members have reported that their lives had been improved after a major disaster.
If you want to know, "What effect will rescue at a major disaster have on my life?"
We cannot say, but we do know that it will hurt!
Coping
We asked team members where they received the "most valuable support" while in the city of the accident. Nearly 70% identified "peers and co-workers," while other responses included "family and friends" and individual coping techniques. Seventy-seven percent indicated that the "most valuable support" upon returning home was "family and friends," "peers and co-workers."
If you need it you will not receive mental health support in the area of the disaster. If you have ever had "alcohol, drug, or emotional problems" be honest with yourself before you commit to joining the team. Your fellow rescue team members and the lives of those in peril will be dependant on you. We thank you for considering ARTI Operational Membership and trust that you will make the right decision.

Return to the top

Main Site Map Credentials Knowledge xxxx Triangle Of Life xxxx Videos ARTI Store

The American Rescue Team International
PO Box 237, 236 West Portal Ave, San Francisco, CA, 94127, USA
Tel 1-415-533-2231
Email: amerrescue@aol.com


© ARTI,Available to those who support our humanitarian work and standing up to those who defamed us for revenge. ARTI endorses the triangle of life and scorn those who endanger children's lives by promoting 'duck and cover.

Doug Copp, Home address: 563 Charlote St, Sydney, Nova Scotia, Canada, B1P-1E6, Home Phone 1-902-567-1227,Personal Email: amerrescue@aol.com,

1985 - 2005 All rights reserved. Reproduction or use in whole or in part without the express permission of the copyright holder is strictly forbidden. Just ask!!

American Rescue Team International is a 501(c)3 not for profit organization. Organized and duly constituted under the laws of the State of California since 1985. At international disasters we were called the `American Rescue Team' because we were the only Americans saving lives at foreign disasters, the name stuck!


Site maintained by ARTI

For any questions regarding this website please email webmaster@amerrescue.org